About the GRP
The Global Reporting Program brings together graduate students from around the world to work on year-long investigations.
Our teaching style is hands-on. We run the program like a newsroom, and partner with major media organizations so that students receive practical, professional experience.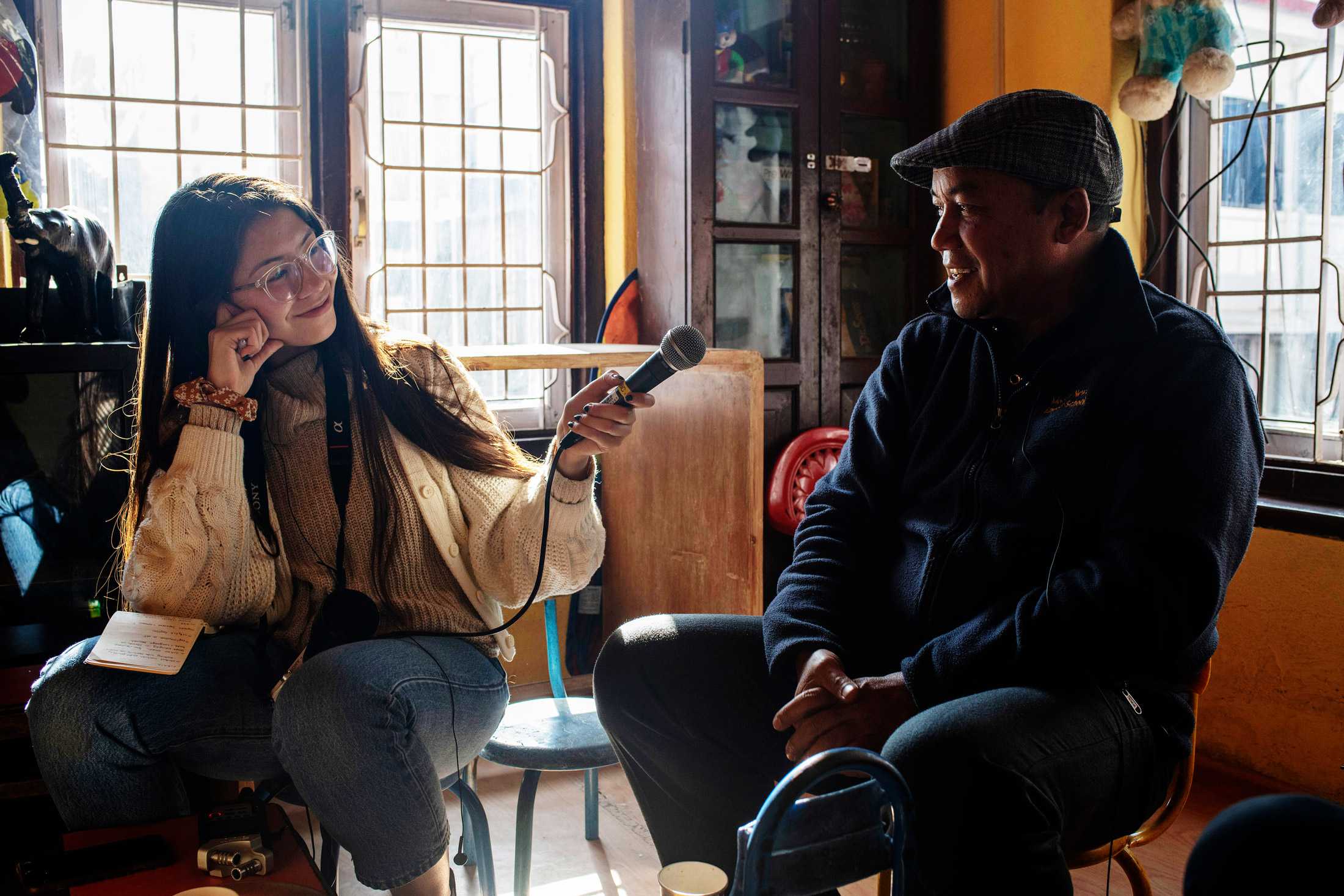 GRP fellow Braela Kwan interviews Dipak Tuladhar, founder of Modern Newa English School, in Kathmandu, Nepal for the Beyond School project. Farah Nosh
How it works
The Global Reporting Program is a graduate-level course at the University of British Columbia's School of Journalism, Writing, and Media. The course is a competitive entry program for second-year graduate students at UBC Journalism, Writing, and Media, graduate students at selected other faculties (by invitation), and partner universities around the world (by invitation).
The program runs from September to April. Students study global reporting techniques and experiment with innovations through a "teaching hospital" approach to journalism education. A key component of the course is collaborative fieldwork, as well as collaborative production of major works of journalism. Students work closely with subject-area scholars, basing their reporting on scholarly research and in-depth reporting.
If you are interested in applying for the GRP, please take a look at enrollment and admissions requirements for the UBC JWAM.
If you are a university faculty member from a journalism school abroad, and are interested in exploring possibilities for partnerships, please reach us by email.
Contact
[email protected]
Global Reporting Program
6388 Crescent Road
Vancouver, BC, Canada
V6T 1Z2
Past projects
The GRP emerged from the successful International Reporting Program (IRP) at the University of British Columbia's Graduate School of Journalism. Since its inception in 2008, more than 100 students have completed the program, with projects appearing in The New York Times, The Guardian, The Globe & Mail, Toronto Star, Mongabay, the PBS series FRONTLINE, and Al Jazeera, among others.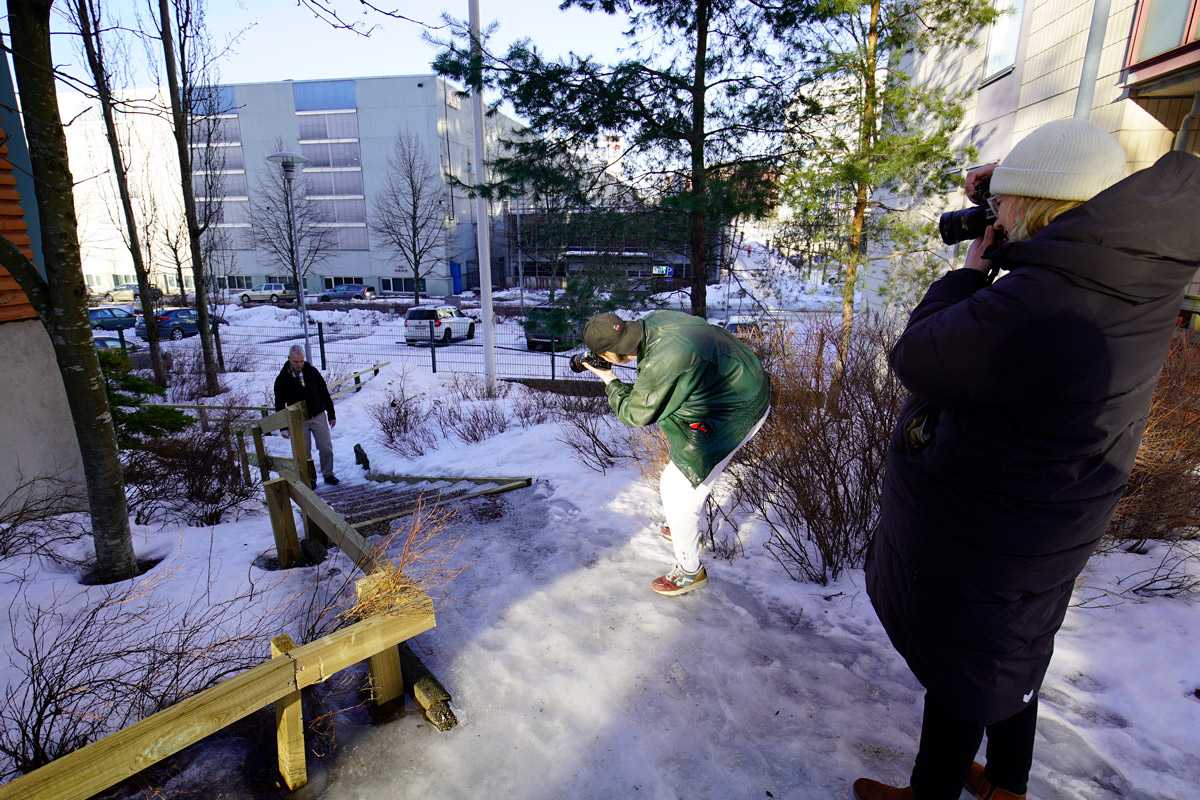 GRP fellows Sandra Korhonen and Saana Uosukainen reporting in Helsinki, Finland for the Growing Older project. Peter Klein
Student-led projects have earned recognition from many of the leading professional journalism organizations, including the National Academy of Television Arts & Sciences (Emmy for Best Investigation), Society of Professional Journalists (Sigma Delta Chi), Radio Television Digital News Association (Edward R. Murrow, National Network Award), International Academy of Digital Arts and Sciences (Webby honour) and Online News Association (OJA).
Funders
The Global Reporting Program is possible thanks to the generous support of our funders.
Current
Past
GRP fellow Oscar Beardmore-Gray reporting near Zhanjiang, China for the Fish You (Don't Know You) Eat project.