Training the next generation of global journalists
The GRP brings students together to produce ambitious global reporting projects.
👉 Our latest is a series of stories from Southeast Asia's Mekong Basin where rice farmers face political pressure to change how they farm in an effort to conserve the waterways. Published in partnership with Mongabay.
GRP fellow Hanna Hett reporting on land evictions around Tonle Sap Lake in Siem Reap, Cambodia for our latest project. Megan Wilde
Truly global
In the classroom and out in the field, GRP projects are collaborations between students, journalists, and educators from around the world.
Major media partners
The GRP partners with major media to produce and publish projects. Past partners include The New York Times, NBC News, BBC, Toronto Star, Mongabay and more.
Accessible
Production and travel costs for international fieldwork are covered thanks to the generosity of our funders.
GRP fellow Sonal Gupta reporting from Vietnam's Mekong Delta, where rice farming could see dramatic changes in the coming years. JJ Mazzucotelli
Student experiences with the GRP/IRP
Shaurya Kshatri
2023
CBC News Scholar
"GRP is easily the biggest highlight of the journalism program at UBC. It does demand a lot of your time and effort, but traveling to a country you don't know much about and reporting from the ground isn't supposed to be easy. Much of what you do hinges on working collaboratively and by the end of it all, you build a strong connection with your teammates, your professors, other media professionals, and most importantly, with the locals you meet and interact with along the way."
Natasha Caton
2022
UBC Faculty of Medicine
"All of the course instructors provided excellent mentorship and challenged myself and other students in ways that helped us to grow as journalists and produce a final reporting series we could be proud of."
Linda Givetash
2015
Journalist and Desk Editor, AFP
"There is no other program out there that offers this experience, and if you speak to any of the IRP fellows I think they would agree that UBC offers a one-of-a-kind program that is very influential."
Emi Sasagawa
2015
Communications Manager, UBC Faculty of Arts
"The mutually supportive, community aspect of the IRP makes us stronger and will ultimately make us more effective in advancing underreported issues. I think the IRP does create better international journalists."
Shannon Dooling
2012
Associate Professor of the Practice, Investigative Reporting, Boston University
"The International Reporting Program offered me a crash course in high-level, professional reporting. The skills I learned reporting on Brazil's Belo Monte mega-dam project and its impacts on indigenous people are directly relevant to the work I do in my own community today."
Jacqueline Ronson
2012
Managing Editor, The Discourse
"It was absolutely incredible. I learned so much and really developed my confidence in working overseas. I also feel like that we put together a project that was impactful and opened people's eyes to the challenges of mental health in the developing world."
Hands-on learning
The GRP is run like a newsroom. Students conduct in-depth research, reporting, production, and field work to produce feature-length works of journalism.
Top faculty
The program is led by award-winning global journalists and educators from a wide range of backgrounds.
Journalism with impact
We've broken important stories on topics like digital dumping, land claims, and corruption, winning many awards in the process. Past reporting has resulted in real-world impact, including policy changes and arrests.
Global classroom
The GRP partners with journalism schools and students from all over the world to create a collaborative global classroom.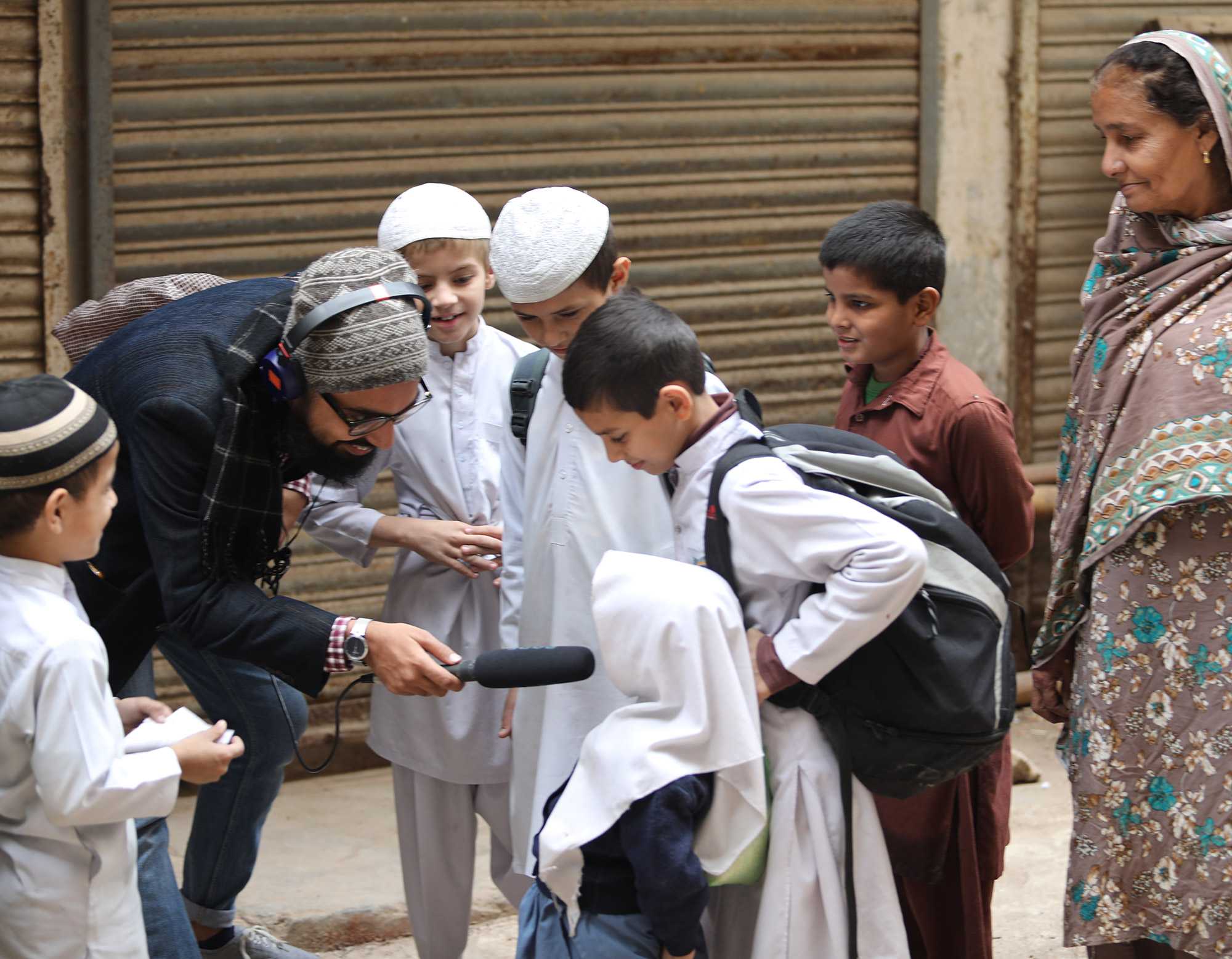 GRP fellow Asim Muhammad Ameen interviewing a young madrassa student in Karachi, Pakistan for the Beyond School project.Peter Klein
📢Want to learn more? Visit our about page, view our frequently asked questions, or contact us at [email protected].